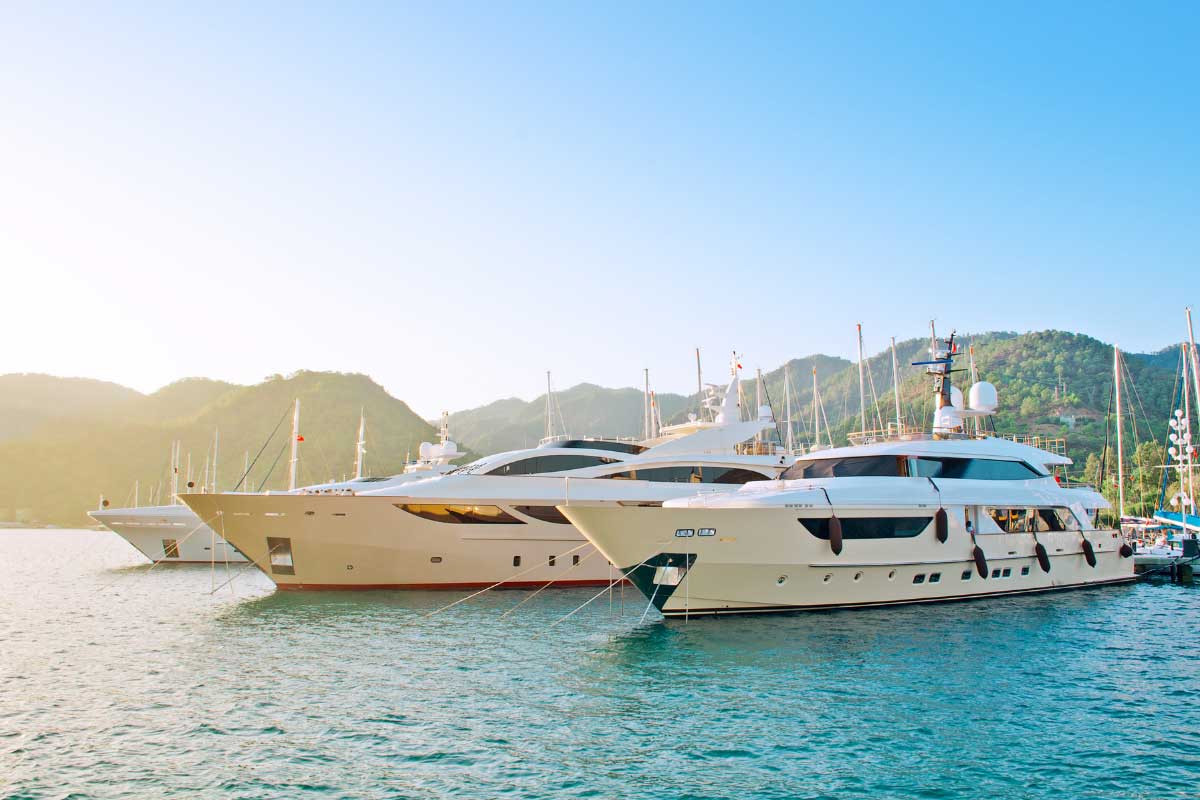 Yacht brokerages spend millions every year in digital marketing to drive traffic to their websites only to have the "Inventory" or "Brokerage Listings"  links send customers away at the most important moment. 
In any other industry, this would sound crazy! Your customer is ready to view and or buy your product and you immediately send them to a website that shows direct competitors?
We believe you should have your own custom website that matches your brand and displays your hard earned listings. Let's take a look at the top five reasons your listings should live on your own custom website.
1. No Competitor Listings
You earned your central listing, took great photos, and now have a potential client interested in purchasing. However, they click to view your boat and see "similar boats" right underneath and decide to purchase a different vessel. See the problem here?
By keeping your listing on your website, you are eliminating the risk of an interested buyer looking elsewhere. If you are using a default template listing website, there is also a chance your potential buyers are being shown competing ads. Speaking of ads…
2. Remarketing To Your Customers
You know those ads that follow you around after you viewed a product online? Those are remarketing/retargeting ads and have been shown to have 10X clickthrough compared to standard ads (1).
Want to show ads to everyone who clicked through a Facebook post to your Grady-White in the last 3 months? This type of marketing is easy and much more affordable when your listings are on your own website. 
On top of that, these types of ads can be used for any landing page or product on your website. For example, if you were to run a brokerage campaign, you will be able to run remarketing ads directly to anyone who visited your landing page from the campaign.
3. Search Engine Optimization (SEO)
SEO can be a semi-complicated topic, but at the end of the day it comes down to a search engine pushing the best answer to a search query based on a handful of signals. While there are many ways to "game" search engines, having your own content on your own website will show you are an authority figure on the subject and will help your overall search engine ranking positions.
So for yacht brokerages, your #1, if not #2, most visited landing page will be your Inventory page. Now you can see how it might be in your best interest to have your own listings on your website instead of linking out? This will signal to Google that these listings are yours and we have found that you may even start ranking for individual listings!
4. It's What The Yacht Industry Leaders Do
The last time we checked, the biggest names in the yacht brokerage industry do not link out their inventory. Neither should you.
Customers want to see that your brokerage is in-line with the top competitors and a well laid out inventory page is key to maintaining this image. Do you need 30 landing pages across a range of topics? Not necessarily, but keeping your listings on your own website and having a custom website will boost your overall branding and build trust with your customers. 
5. Instill Trust And Ease Of Use For Customers
Having everything in one place makes navigating your company website easier for customers and establishes trust. It is as simple as that.  Redirecting to an outside entity which does not have your branding, easy contact information, company story, or team pages is not best practice and is where many small brokerages miss out.
This does not take into account the potential to miss out on your companies in-house financing, insurance kickbacks, and potential trailer selling opportunities. 
So How Do I Feature My Inventory On My Own Website?
If you are a brokerage signed up with a Yachtworld | Boat Trader | Boats Group account, we have offer custom WordPress based websites that utilize a custom API product to pull your listings directly to you own website. 
We would love to help your brokerage grow and the first step is to schedule a consultation. Click here to get started!