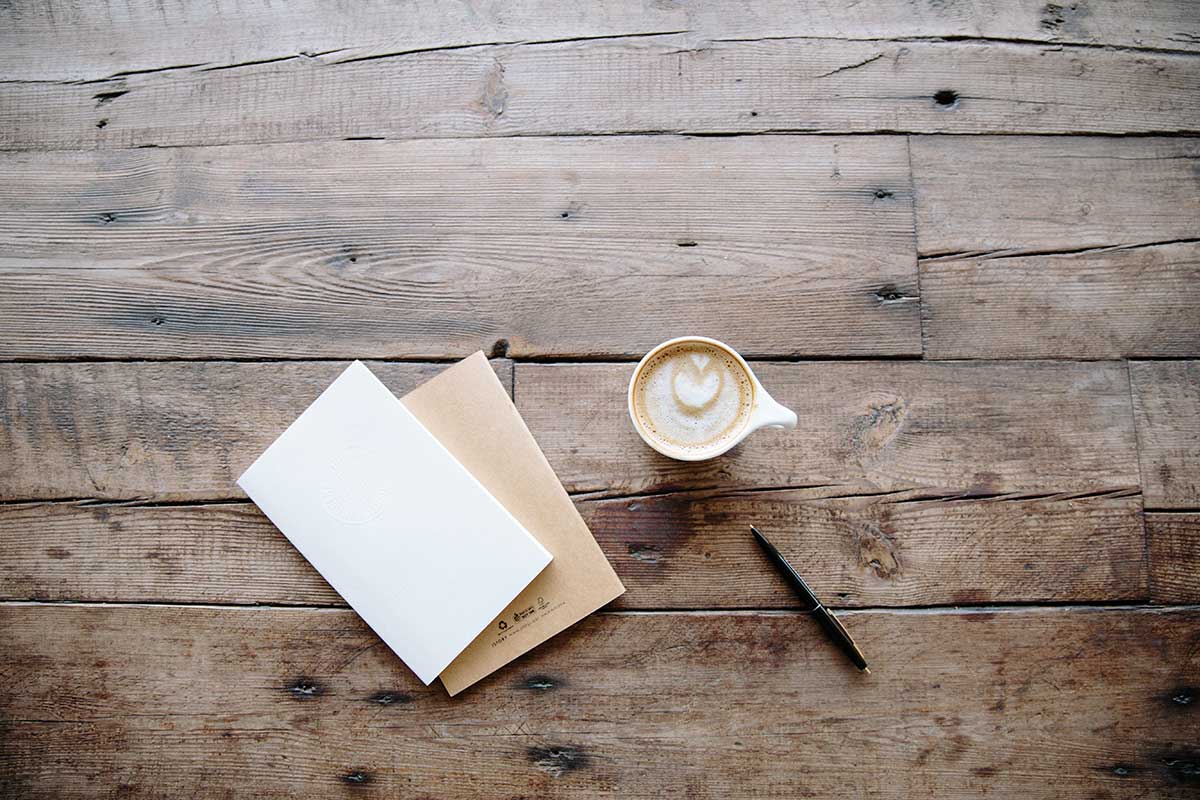 Posted on
February 4, 2020
This is a question we often receive whenever Brand Fueled is pitching the concept of blogging. Since we do it for a living, we thought we would pass along a few industry tricks and techniques for coming up with SEO-centric blog posts ideas for your brand. Let's first start off with a brief explanation of why blogging is still a crucial part of a successful companies marketing strategy.
Why Blog In 2020?
Is blogging still relevant in 2020? Absolutely! Though it seems every company out there has a blog, you can still break through the noise and reach your target audience when blogging is executed correctly.
For example, one of our clients operates in a very crowded content space and was interested in starting a blog. After Brand Fueled created and published 12 blog posts over a 3-5 month period, our client saw organic traffic increase by over 1800% compared to the previous period!

We will dig more into why blogging is still important in another post, but a good analogy is to think of blog posts like fish hooks. The more posts (hooks) you have published to the Internet…the more likely you are to catch a fish (customer). Blogging also sets your brand apart as an industry expert which instills trust to anyone landing on your website and is considering buying your products.
Now let's dive into ideas for creating blog posts for your brand.
Before You Start: Understand Your Brand AND Your Audience
Let's face it…not every industry has the most glamorous topics to cover. However, this does not mean your potential clients are not searching for answers to questions in your industry. This is where understanding your company's voice and your target audience is crucial.
Chances are, you're well-acquainted with your market, your competitors, and what your customer base is looking for. Research how your competitors voice their blog posts and how well customers respond to their posts. By performing research before writing your first post, you will save time and money down the road.
A few questions to consider when determining a style for your blog posts:
Is humor appropriate?
Do our posts match our company culture?
Where are my blog posts likely to be shared?
Does the content match the type of content my target audience regularly consumes?
Getting into the minds of your target audience and writing in a style they enjoy takes some trial and error. However, once you have your style locked in…you will see a large increase in organic traffic.
Finding Topics To Blog About…SEO Style
While there are thousands of topics within every industry to write about, we prefer to take a "search engine optimization approach" to any blog post we are writing. Using a few handy tricks in the SEO space, you will find blog topics practically jumping out at you!
Using "People Also Ask"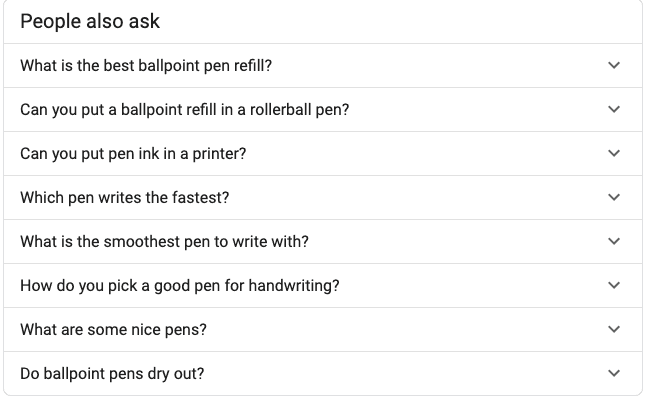 You know that handy snippet that pops up when you perform a Google Search called "People Also Ask"? This is practically a cheat sheet of topics relevant to your industry that people are asking. All you have to do is turn each question into a blog post!
For example, if you operate in the ballpoint pen industry and are unsure of what customers are asking about your products, try typing in a question straight into Google such as " How do I refill my ballpoint pen?" and scrolling down to People Also Ask. ( Just ignore that "Can you put pen ink into a printer question 🤦‍♂️ )
BOOM…look at that, there are numerous questions similar to your customers question which will all make great blog post topics. Obviously spin them a bit and add your own flavor…but you see what we are getting at.
Keyword Research Tools
Neil Patel's Keyword Generator
Ok, so you now have some questions to base a post on but need some more ideas on which keywords to work in. One of our favorite tools for basic keyword research is Neil Patel's Keyword Idea Generator.  Besides giving you an enormous about information about your keywords, competition, and CPC data….the long tail keywords to include in your posts are all there.
Typing in Ball Point Pen alone generates over 250 keywords you could potentially be focusing a blog post on! Combine this with his "Content Ideas" tab and you can see how you can quickly create ideas for new topics to cover on your blog.
Google's Related Searches

Google once again provides a handy tool that shows the most popular search terms surrounding your keyword. Related Searches can be found at the bottom of every search and usually contains 8-10 words or phrases similar to your keyword. Try clicking in to a longer keyword and check out the related searches…you will find even more keywords to potentially write about!.
Other Free Tools For Keyword & Blog Post Topic Ideas:
Google Keyword Planner  (Sign in required but the tool is free!)
LSI Keyword Tool (Use for general ideas and keywords)
Create A Blog Topic Category Document
Even with the tools and tricks mentioned above, coming up with a weekly blog topic idea can be daunting. This Blog Topic Doc method is utilized by Brand Fueled and has proven successful for all of our clients across varying verticals.
The design can be as simple as you need, but start by creating a Google Sheet or Excel document. Brainstorm the 6-8 categories surrounding your business that you will most likely be writing posts about. For example, a dive company may have categories such as : Trade Shows, Diving Safety, Underwater Photos, Etc.
From there, type down 8-10 keywords related to the category. You should have something similar to the photo featured here. By taking these keywords and applying the methods mentioned above, you will open up a plethora of topics and ideas you could cover.
The secret to why this is so powerful, is you can track which categories you have already covered and mix up the categories accordingly. Google also loves "content clusters" and you should see a boost in your organic SEO over time.
12 Ideas For Discovering Blog Post Topics
Assuming you have tried everything above and still need inspiration…below you will find a list of 12 ideas for blog post ideas in 2020!
Tell, or re-tell, the brand story and how it all started
Feature employee's back stories and/or accomplishments
Feature any new products or specials offered
Deep dive into any existing products details
Feature a happy customer testimonial
Create a FAQ series surrounding your industry
Cover any news relevant to your industry
Write a long form guide about each of your products
Find relevant hashtags on Instagram and focus in on one to write about
Search Pinterest for visual inspiration
Re-discover your old blog posts and see if any topics were not covered thoroughly
Add video to any blog post you have already created
Still Need Ideas? We Can Help!
We get it…blogging is tough! If it wasn't, this… post wouldn't exist. If you need help coming up with topic ideas for your company…..we love speaking with clients and a consultation call may be just what you need to get the creativity flowing! Simply click here to book a consultation call.
What are your favorite ways of coming up with blog post ideas? Let us know!

Deprecated: Function get_magic_quotes_gpc() is deprecated in /home/customer/www/brandfueled.com/public_html/wp-content/themes/kudos/framework/lib/qode.functions.php on line 283