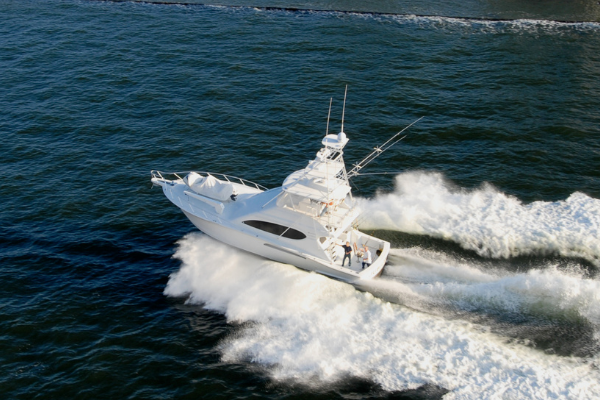 Posted on
October 12, 2020
There are thousand of yacht brokerages in the United States, however you will only ever hear of  just a few. What is it that drives these powerhouse brokerages? Why are some yacht brokerages growing at a rapid pace while others fall behind?
After consulting and marketing for industry leading brokerages over the past 10 years, we have discovered it generally comes down to one factor…Speed.
What Does Speed Mean Within A Yacht Brokerage?
This year brought record boat sales across the country as many people were either laid off or began working remote. The yacht brokerages that kept their foot on the digital marketing gas pedal rode this wave of buying behavior to the top.
Speed in this context means the ability to pivot, post, and change digital marketing strategies when necessary. From website updates to social media posts, the brokerages that were able to stay on top of their marketing simply won in 2020.
Red tape is the enemy when it comes to maintaining speed within your digital marketing strategy. We have often found it is better to go ahead and test an idea rather than sit on it for weeks wondering if it will work. So how can you integrate speed into your digital marketing strategy?
Applying
Speed

To Your Digital Marketing

Now we know that speed is a key factor in remaining relevant in today's crowded yacht marketplace, let's take a look at how you can apply this to the main areas of your brokerages's digital strategy.
Social Media
Did your brokerage just pick up a listing? Make a record sale? Pick up a new crew member? Whatever it happens to be, post it as soon as possible! With the pace of today's world, especially within the social media realm, posting content as it happens is key to a successful strategy. Do not wait weeks after the fact to publish an announcement or big sale that will drive traffic and increase engagement for everyone involved.
Try This Takeaway: The next time your brokerage sells a boat, ask permission from the new owner's to post the boat as "sold" and tag them in the post.
Website Development
How many times has someone brought up an idea for a landing page or web feature and it never gets created? Keeping an updated website with modern features and landing pages is extremely important in the yacht industry.
From content to listing photos, your brokerage will quickly fall behind in both the eyes of boating enthusiast and search engines if your website looks like it was built in 2010. At the very least, you should keep your homepage, testimonials, and blog up to date.
Try This Takeaway: Make an effort today to change out every slider and/or featured listing on your website. From there, take a look at your homepage's bounce rate (% of users who leave the site without clicking to another page) over time looking for a drop.
Search Engine Optimization
While SEO and speed may sound like opposites, Google constantly is crawling the Internet for new content and this includes your website. The easiest way to stay relevant is through consistent content creation in the form of blog posts or landing page creation.
Sure, new boat listings pulled in from an API or added manually count as landing pages, but this is not the same as handwritten content that will continue to rank long after that listing page disappears after the sale.
For example, one blog post Brand Fueled created for a yacht brokerage client brings in close to 10,000 unique views per year. That is 10,000 people interested in boats that are now on your page and the best part…that post is not going anywhere!
Even if you do not have time to blog and create landing pages, going back through your existing pages and giving them a facelift or updating them with new information will help keep users engaged.
Try This Takeaway: Head into your page analytics and find the top 5 pages that are not "boat for sale" type pages. Update these pages with new information and photos being careful not to skew any existing SEO meta data.
Putting It All Together
At least one person at your boat brokerage should be keeping digital marketing up to date. Whether it is an intern, or an agency 😉 , speed is a key factor in staying relevant in the competitive world of yachting. We understand that certain organizations have protocols in place to avoid PR issues, but taking risks is necessary if you want to be a market leader.
If you need help with your digital marketing or understanding how to integrate speed into your brokerage, leave a comment or contact us here.
Want To Learn More? Check Out These Posts:
How To Write Engaging Content For Marine Companies
The Ultimate Guide To Marine Digital Marketing 

Deprecated: Function get_magic_quotes_gpc() is deprecated in /home/customer/www/brandfueled.com/public_html/wp-content/themes/kudos/framework/lib/qode.functions.php on line 283