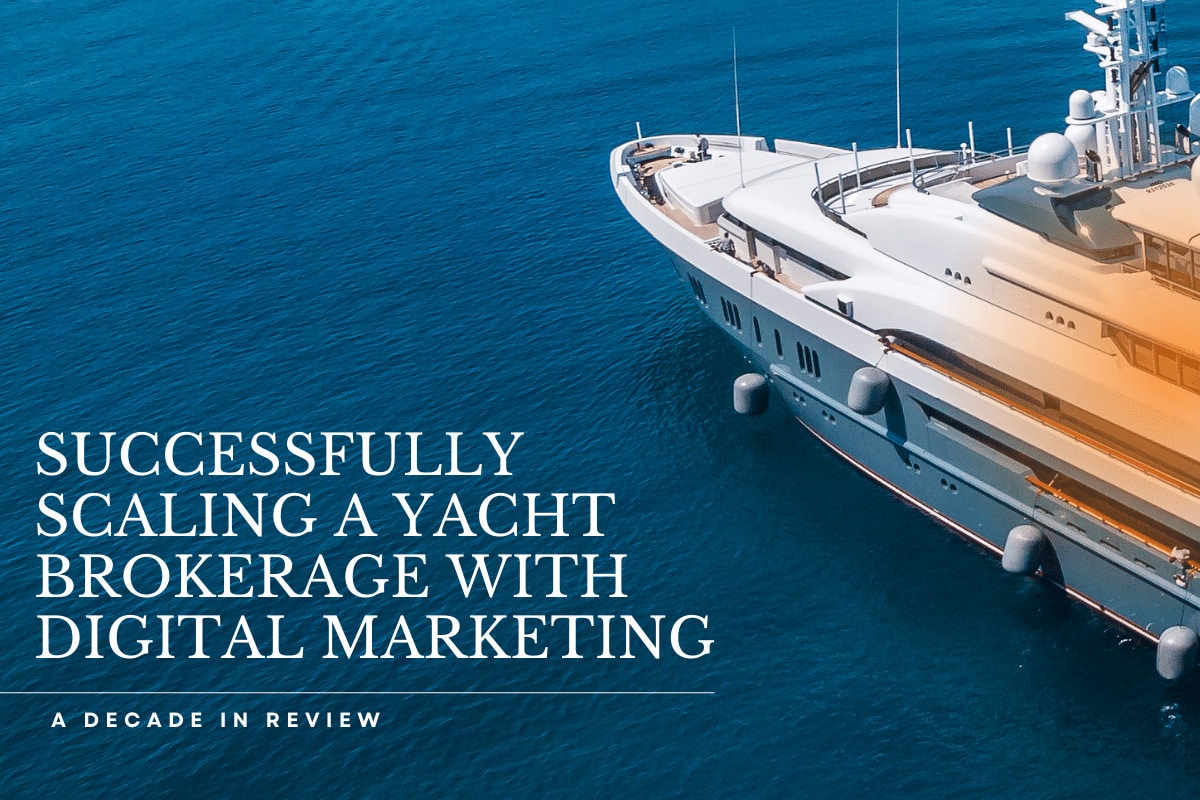 Posted on
December 14, 2021
The Brand Fueled team has successfully helped multiple brokerages and marine companies achieve rapid growth over the past decade.
The Brand Fueled team has successfully helped multiple brokerages and marine companies achieve rapid growth over the past decade.
Before founding Brand Fueled, my own experience in the brokerage industry started as the Marketing Director for Off The Hook Yacht Sales. Through teamwork and with an aggressive approach to digital marketing, the company expanded rapidly, landing on the Inc. 500's Fastest Growing Companies list multiple times.
Today, Brand Fueled continues to establish industry leading brokerages and marine companies by utilizing the five strategies outlined below and continually evolving our skillsets. If you are ready to scale your marine company or yacht brokerage, these strategies are the keys to unlocking new growth.
1. Remember Your Brand Is Everything
One phrase I have found myself repeating to new boat brokerage clients is: "To sell million-dollar yachts, you need to look like a million-dollar brokerage." Everything from your logo, to your website – if you plan on attracting top-tier buyers for your inventory, your brand must look the part. Your entire online presence needs to portray your brokerage as a trustworthy company selling quality boats, and with high-end customer service to match.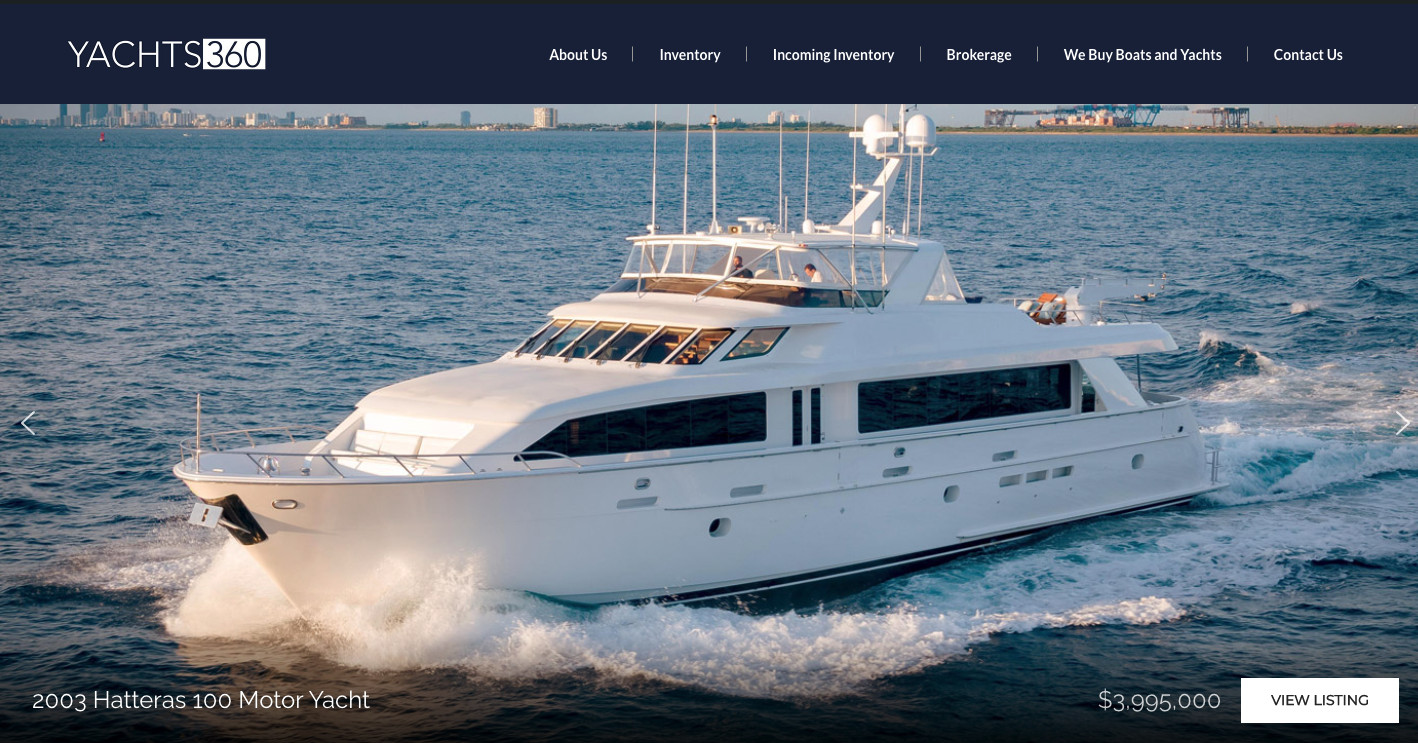 Now, Brand Fueled understands more than anyone that a smaller brokerage is most likely more focused on finding new listings rather than perfecting their website and social media presence. However, trust us (and our successful track record) when we say that a great website and great branding will instill trust in your buyers, thus helping you win those potential new listings.
Take Action
Below are just a few ideas to make sure your company brand is up-to-date. Perform these once a quarter and we guarantee you will see results.
Create a page-by-page website audit process.
Check all social media platforms and consider removing or adding content.
Make sure email signatures match.
Ensure all brokers and employee's feature the brand on LinkedIn and similar platforms.
2. Be Visible Everywhere Your Buyers Are Looking
Growing as a brokerage means more than posting a few listings on your local Craigslist. Beyond the (basically) required Yachtworld/BoatTrader listings, modern buyers expect to find your inventory on their favorite sites. This includes popular boating forums, showcasing inventory across all social media channels, as well as displaying inventory clearly on your own website.
This concept also applies to your brand as a whole. What will a potential buyer find when they Google your brokerage? Will they find your site easily? How about reviews from past customers? Your brokerage needs a full digital presence in order to establish and build consumer trust and rank better overall.
Take Action:
Do you know all the places your brand can be found? Search, track, and start a list of everywhere you and your team can find your company online. This includes listing sites, forums, and digital services such as Yelp or Google My Business.
Now compare this against the larger brokerages and find out what you are missing. It can also be beneficial to survey your customers and find out how they found you. With this information, you can further strengthen targeted key marketing channels.
3. Have A Willingness To Try New Marketing Tactics
During the early days in my role with Off The Hook Yacht Sales, we noticed as a group that yacht brokerages had yet to fully harness the power of digital marketing.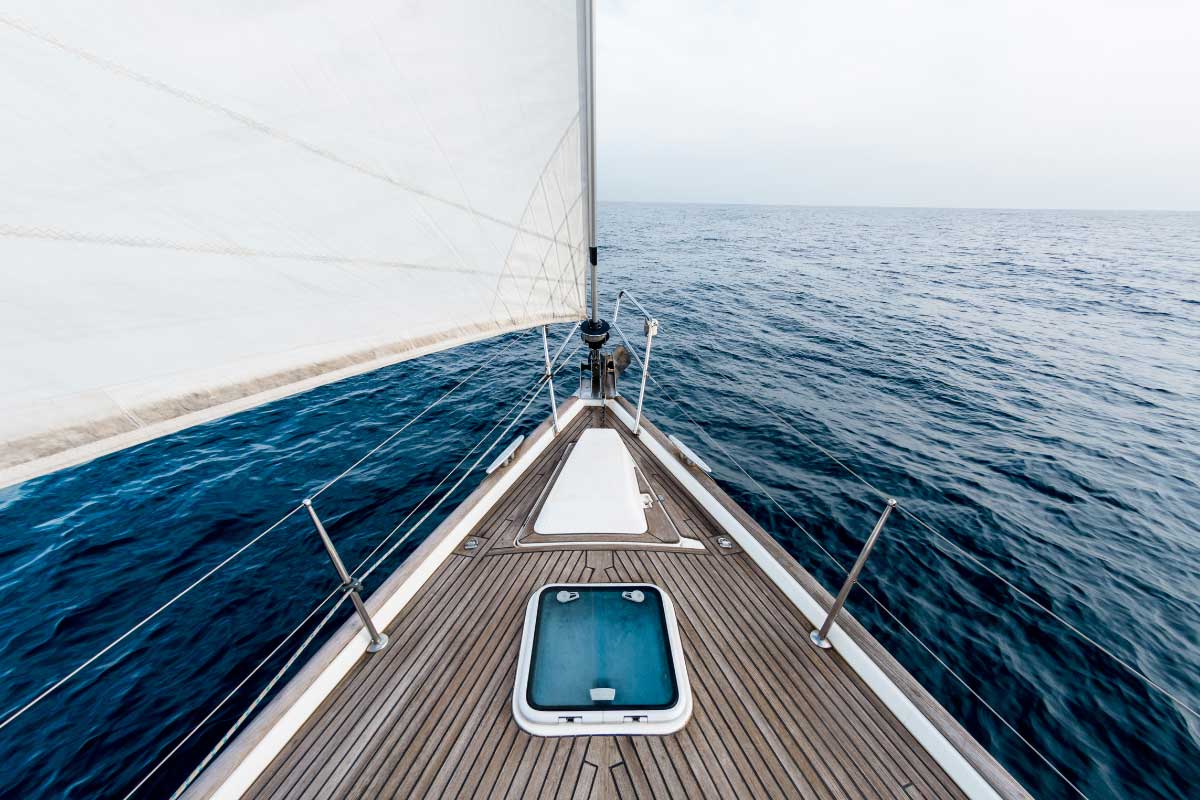 Fast forward nearly a decade and the lessons we learned back then still apply. If you do not have a digital marketing presence, you simply will not grow past a few brokers and a single office.
New technology and digital platforms can be tricky to navigate, yet they can be just as effective as the tried-and-true online listing websites. Take Instagram for example: When it first arrived back in 2010, it was written off as just another photo app. Now, a decade later, brokerages are expected to have an Instagram account in order to reach their full audience.
Focus Your Efforts
At Brand Fueled, we guide our clients' efforts towards the platforms they will excel at. We have learned it is better to be active and engaging on a few key platforms than to have a presence on all platforms but inactive and not posting. This applies across the digital marketing suite including email marketing, Google Ads, and content creation overall.
Take Action:
The only action to take is to be open to new ideas and platforms as they emerge. That intern or younger broker who suggests trying out the latest social platform? Give it a try!
4. Hire A Like-Minded And Driven Team
All efforts focused in the same direction will grow a company much faster than debating for months how the company should scale. Hiring the right brokers and support staff is an absolute must for achieving this goal.
I have worked with hundreds of brokers and have overseen plenty of marketers over the past decade. What have I learned? That it only takes one bad hire to lose your company momentum and hurt team cohesion.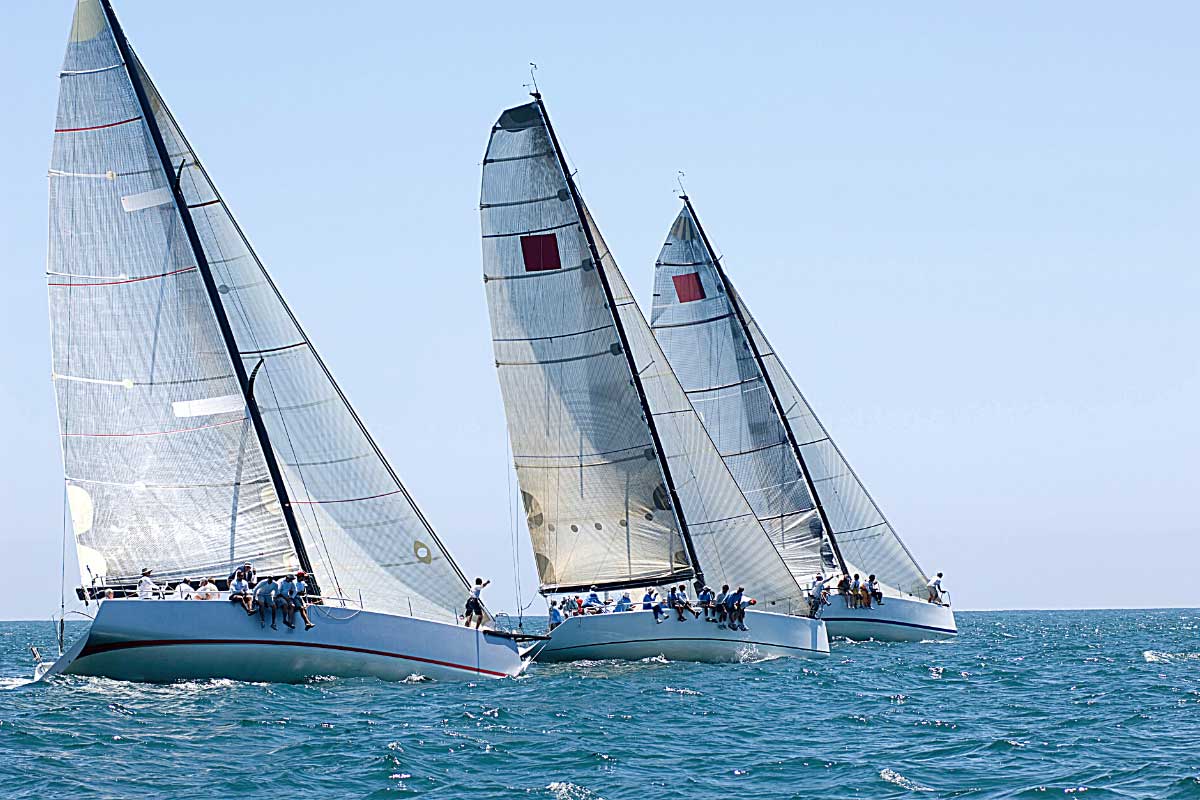 So, what does this have to do with digital marketing?
Well, part of that hiring process is to require all brokers and staff to be able to navigate the digital marketing world on their own in addition to supporting the company. The days of "I'm not good with computers" are long gone for any broker looking to succeed in this business.
The pandemic has pushed us even further into the digital world and if you have computer-illiterate team members who lack the drive to learn what they need to, your brokerage will fail. Simple as that.
As for drive, the best brokers and support staff I have ever worked with, or managed, share this trait. The well-off broker who does not NEED to sell will most likely not be a great hire. You want hungry brokers who know their boats and know the market – that's a key to success.
Take Action:
Team member audits can be tough, but they produce results. Whether you decide to survey your current team, pre-survey new hires, or bring in a team building coach to make sure everyone's goals are aligned, the long-term health and growth of your company will benefit from this alignment.
5. Pivot Strategies When Necessary
This past year saw boat sales increase by 12.5% with many brokerages experiencing record years. Why did so many brokerages succeed while others failed or went out of business entirely?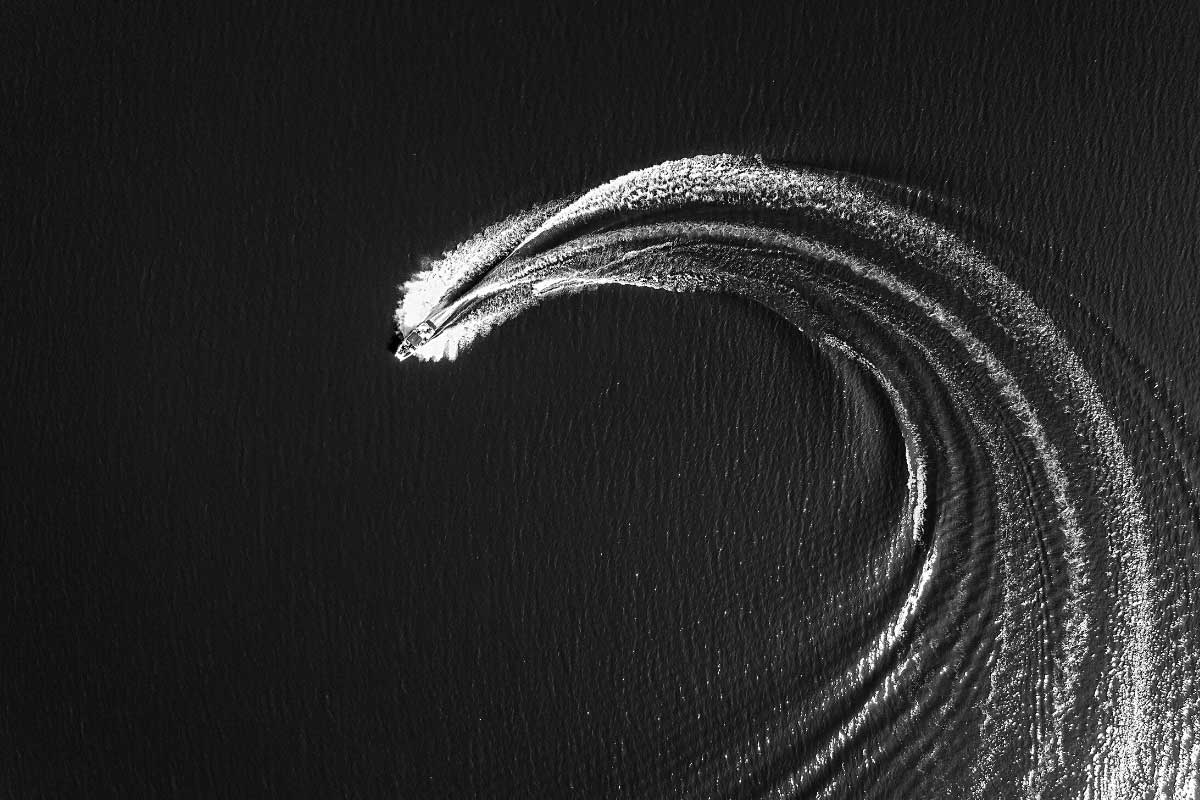 Plans change and so do market conditions. What may have worked last year might be useless this year. Being open to change and quickly adapting to new market conditions is a basic building block of any successful brokerage.
Digital marketing has leveled the playing field in one way while making it harder to adapt in another. The rise of the latest social media platforms, website functionality, and communication tools must be constantly researched within your company.
If your yacht brokerage does not evolve with the times, your competitors will. It is as simple as that, and this one fact has allowed for massive growth for nimble companies within the brokerage industry.
Take Action
Are there certain ideas or technologies your brokerage is holding on to? Do you offer e-signatures? Digital payments?
Adapting to new technologies and being willing to focus on new niches within the industry will help your brokerage grow.
The Wrap Up
By focusing on your brand, being easy to find, trying new marketing tactics, hiring the right team, and changing strategies when necessary, your brokerage will grow.
While that all fits nicely into a summarized sentence, we realize it can be quite overwhelming to tackle all by yourself – especially if you do not have a full-time marketing team! If you want to learn more about Brand Fueled and how our team will help your brokerage grow, please feel free to reach out directly to me at Kyle@BrandFueled.com.
Helpful Links From Brand Fueled: