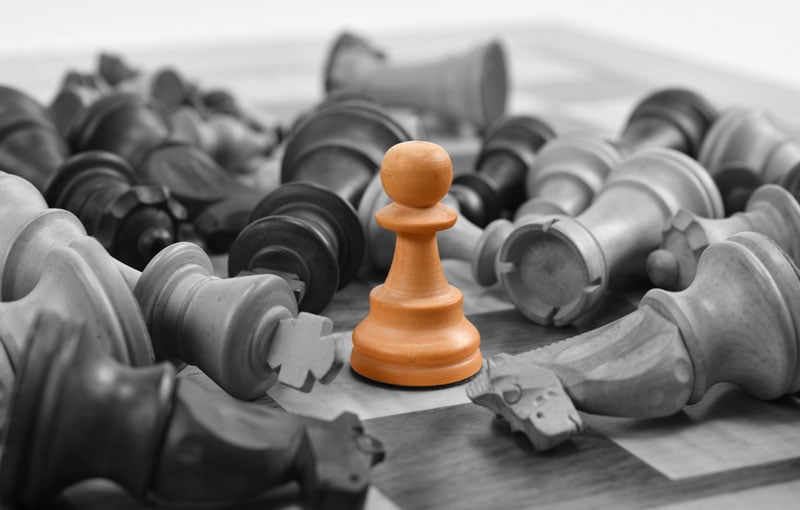 Search engine optimization is an ever-changing field that often confuses business owners and SEO experts alike. Every few years, Google roles out an update that puts everything we knew into disarray. With the amount of paid options available on Google's ad platform, the area for organic content has become smaller and smaller.  Let's take a quick look at a generic Google search to prove my point.
Google Search: "shoes for sale"
If you search "shoes for sale" in Google, you will come up with a screen similar to the one below. Guess what? There is not a single piece of organic content above the pagefold! Now, we are aware that Google aims to show the "best" content for the viewer, however it is apparent that paid media far outweighs organic search in their eyes. For the number-curious readers out there, there are 20+ paid options on this one search page.
Rant over. I get it…Google is a business and needs to make money. I am more focused on how this affects marketing ad spend and how businesses must shift how they approach SEO and paid advertising. 
What This Means For Your Business
Unless you are in such a small niche that you have no competition (unlikely), it is more important than ever to have top-notch organic content as well as a paid media budget to be seen in today's Google environment. We are still strong advocates for the power of well written organic content that ranks, however it is becoming much more difficult. 
Gone are the days of having the intern write your blog posts and hoping they will rank. Proper research and professional copywriting is the name of the game. The same applies to having a properly managed Adwords account. If you are utilizing Adwords but have not seen results, it is time to jump back in and find out why.
The competition for those above page-fold spots is tougher than ever, however it is not always the biggest spender that lands first. It certainly helps to have the biggest budget, but Google has multiple factors that adjust ranking position. Hiring and/or outsourcing your Adwords is a great way to ensure you are maximizing your money. 
Need Content Marketing or Adwords Consulting?
We can help! We are Google Adwords certified and have a team of copywriters with expertise across multiple niches. To get started, simply call or fill out our consultation form found here.